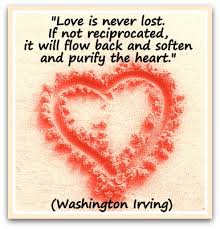 I had kept that bright yellow truck, it seemed forever. It was the one toy I wanted to pass on to any Grand Children. Why we have a desire to see the next generation playing and enjoying the toy that your own child played with, I think is because it brings back precious memories, scenes that make you smile, and think and remember. Times that were care free and other times when there were fears and doubts. Looking at that truck today, I realized I was holding on to a little boy that was now a father himself, and life for him was very different from what I imagined, it might be. The dreams of "Family Life", That picture of an extended family laughing and sharing together is shattered, all but a few fragments remain, the hope of a new bright tomorrow, of restoration, healing and new life.
Our hearts hurt when relationships are broken, for what ever reason, there is a wound that isn't healed. I know we read in books of many cures, our friends try to help, and sometimes we suffer a physical illness because of the grief. Others just get on with living and develop a way of coping.
Jesus is my healer, and he is aware of my dreams, and my thoughts. I discovered him many years ago when my first marriage ended. My mother introduced him to me when I was about 6 years old. She told me Jesus helped her to stop smoking, and gave her such a love for the truth God's word, that she never looked back, even when she suffered Cancer, she trusted him and prayed for me.
I wasn't interested then, but there came a time when I became more open, and through my own search for the meaning to life, God the father reached out to me and gave me a vision of his love and grace.
I have experienced God's love many times, and yet when our heart is hurting we need to be reminded he is able to come along side of us and give us wisdom, and refreshment for each new day.
His plans and purposes will come to pass, and he will heal the brokenness in our families or friends. In Jeremiah 29 verse 11, the Lord says For I know the plans I have for you says the Lord, plans for good and not for disaster, to give you a future and a hope.