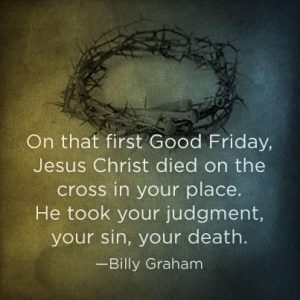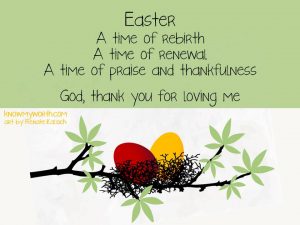 "Are you organised" I heard her say, to Maria the owner of the hair Salon, as I was about to sit down, and I was immediately brought in to the conversation around Easter. There was talk of people coming to stay, a need for plenty of food, time to relax with family members, and activities planned in advance. The hair Salon is a great place for finding out new ideas, and the opinions about every topic you'll ever hear.
I remembered the time when I mentioned my pastoral role at the local church, the place went very quiet as if I said something wrong, I still wonder why God topics are closed down, and considered not cool.
Are there any people around who are curious about who God really is,? because he is Easter, and there wouldn't be any holiday, family gatherings, gifts of chocolate eggs, or any reason to celebrate the miracle of renewal and rebirth.
When it comes right down to it the death of Jesus Christ on a cross,is not popular conversation. I find it horrific, cruel and barbaric that Jesus died innocently, for our sake. For years I was angry that he had to deal with sin, defeat and evil. Jesus had to take on himself all our sins, be nailed to a cross, to win the victory for us so we could become sons and daughters of the living God. I still can't watch the Movie, "The Passion Of Christ"all the way through.
Easter is all about love first, followed by joy. I don't know if you have experienced a relationship, where you gave of yourself, your time, your money, all for the sake of love. Relationships are not one sided, we can do everything possible, to show love, but that love isn't always received. This is what happened when God gave us a free will to accept his love. Love cost God everything, including the death of his only son, to bring us into the most wonderful relationship with God the father. When you study the Bible, you discover the love God has for all of us. We can accept his love and his gift of eternal life or reject his offer, but I ask all of us to be open hearted as we consider what Jesus did for us. By taking our sins upon himself on the cross he paid the ultimate price for love.
In the word of God there is a passage of scripture, that speaks to me personally. It is found in psalm 30 verse 5 "Weeping may endure all night but joy comes in the morning. Yes the trial that took Jesus to the cross caused weeping and great sorrow, but as the scripture says, the joy that the disciples experienced when Jesus rose again on the 3rd day overcame the horror of the cross.
The joy of Easter is the triumphant victory, over sin and death, the rebirth we experience when we accept Jesus as our saviour.
During our lives we will experience trials that cause great sorrow, but if we trust God to bring us through, each problem, we also experience great joy, in our relationship with Jesus. He is the great joy giver.
As we approach "Good Friday" may we realise how good that day really was so long ago. For love can not be overcome, but love overcomes evil and brings us great joy.
May your Easter in 2017 bring you new revelation of God's love for you personally, followed by a joy that will live forever in your heart.
Blessings this Easter from Carol.